The Assuria Community Fund (ACF) was established upon Assuria N.V.'s 25th anniversary in 2016. The foundation aims to support projects that serve a social purpose in our community.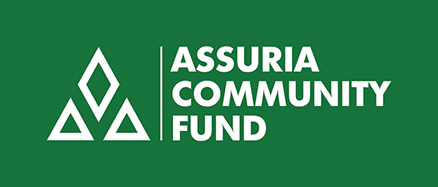 The Assuria Community Funds is committed to programs with a sustainable character and to vulnerable target groups in society, in order to increase the welfare level of these groups through the implementation of the projects. We choose to cooperate with civil society organizations based in Suriname.
The ACF supports in particular projects that give an impulse to local initiatives, through the deployment of people and means and to promote:
Education
Health and safety
Environment
Sports
People and society

Applications and/or requests can be sent to: communityfund@assuria.sr


Below are included the different projects of the Assuria Community Fund (ACF).
2019

Project

Faculty of Mathematics and

Physical Sciences

Document camera

Retirement home Prinses Beatrix

 Repair of the house "Lekkerkerk"

Theatre company Thalia

Renovation of the roof
2018

Project

National Foundation for the Blind

 and Visually Impaired in Suriname

Purchase of copy machine

S.V Yellow Birds

Construction of a fence.

Court Yard Children's Foundation Suriname

Purchase of beds for Home Risen Glory

Red Cross Association in Suriname

Donation Memorial Book 75 yrs SRK

Huber Foundation

Compulsory Liability Premium 

Villa Zapakara Museum for Children

Establishment of  Sranan krakti
exposition

Kennedystichting

Annual financial contribution 

Su Aid Foundation

Donation of the Foundation for Children

On Stage performing arts

Led Washer (lamp) On Stage 

Clarke School

Lighting Clarke school

Lotjeshuis Foundation

Purchase of daily necessities

Bangoen Islam

Construction of children's playground at Koewarasan

Ida Does

DVD box 'Living History' to promote historical awareness among youth

Social Cultural Association
 Shri Sanatan Dharm Shri Krishna

Contribution in the 2019 budget

National Hindu Immigration Foundation

Fire premium policy no. 2022507 2018/2019

TylTyl Home Foundation

Premium Homeowner policy 

Indra Hu-Ramdas

Purchase of daily necessities

Production of the Book:  "Alakondreman en Kulturu guru Wilgo Baarn"

Co-funding memorial book Wilgo Baarn

Writers' Group '77

Co- funding of the audio book project

National Folk Music School Foundation

Donation student fund to sponsor 20 students.

Suriname Conservation Foundation

First tranche of co-funding of het Master of Science program: Education and Research in Sustainable Management of Natural Resources at ADEK, for the period 2018-2022
| | |
| --- | --- |
| 2017 | Project |
| Samuel Children's Home | Donation of washing machine and TV |
| Caravan of Culture of George Struikelblok for youngsters of Lelydorp, Nieuw Nickerie and Matta | Tent that is divided into  4 parts, where professionals in 4 disciplines perform creative activities with youngsters (painting, storytelling, pottery, etc.) |
| Lisibeti Music Performing Arts | Hiring a piano tuner from abroad |